TED HOVET
Film History | Film THeory
Phd: Duke University
Dr. Ted Hovet has been teaching film studies at WKU since 1995. He regularly teaches Intro to Cinema, World Cinema, History of Narrative Film, and Film Theory. His scholarly interests are in early cinema, film festivals, and film pedagogy.
JEROD HOLLYFIELD
Documentary | World Cinema
PhD: Louisiana State University
Dr. Jerod Hollyfield teaches courses in documentary and world cinema. His short film, Goodfriends, was endorsed by several national disability advocacy groups. He is also the creator of The Assisted Stories Project, a collection of video essays that aims to preserve and promote the narratives of the American South's elder population.
DAWN HALL
Women in Film
PhD: Middle Tennessee State University
Dr. Dawn Hall teaches film, English, popular culture studies and gender at WKU. She has published extensively on the challenges and opportunities of American independent women filmmakers, including her book, ReFocus: The films of Kelly Reichardt (Edinburgh UP).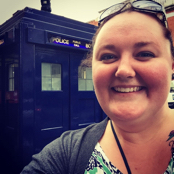 JESSICA FOLK
Screenwriting
MFA: Chapman University
Jessica Folk teaches screenwriting and film adaptation. Her feature film script, Poster Girl, has placed in screenplay contests and festivals across the country. She wrote the short film, Five, which was featured in Badami Productions' African American Film Series. Jessica is currently co-producing a new short film, which will be heading into production in 2018.